BCL Celebrated its 51st Annual General Meeting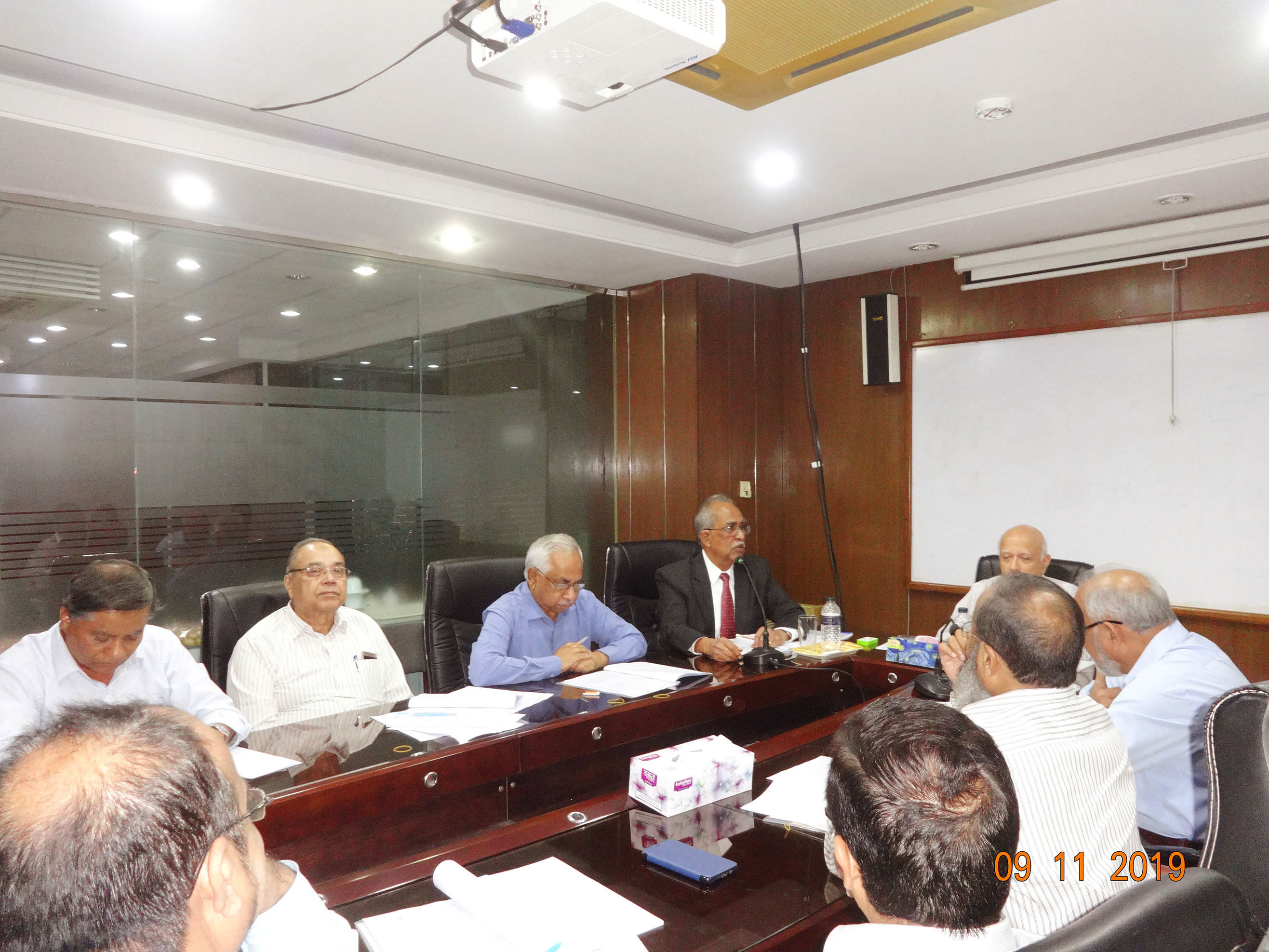 BCL Associates Ltd had its 51st AGM on 09 November, 2019 in its head office when Mr M A Aziz, Mr Fazlul Haque, Mr Kabir Ahmed and Mr. Kafil Ahmed were elected as the Directors. The AGM was followed by a dinner attended by all its employees and their family members.

The Board of Directors in its meeting held on 12 December, 2019 elected Mr M A Aziz as their Managing Director for his second term of three years starting from 27 March 2020.


IDB - FCIC Seminar, Istanbul, November, 2019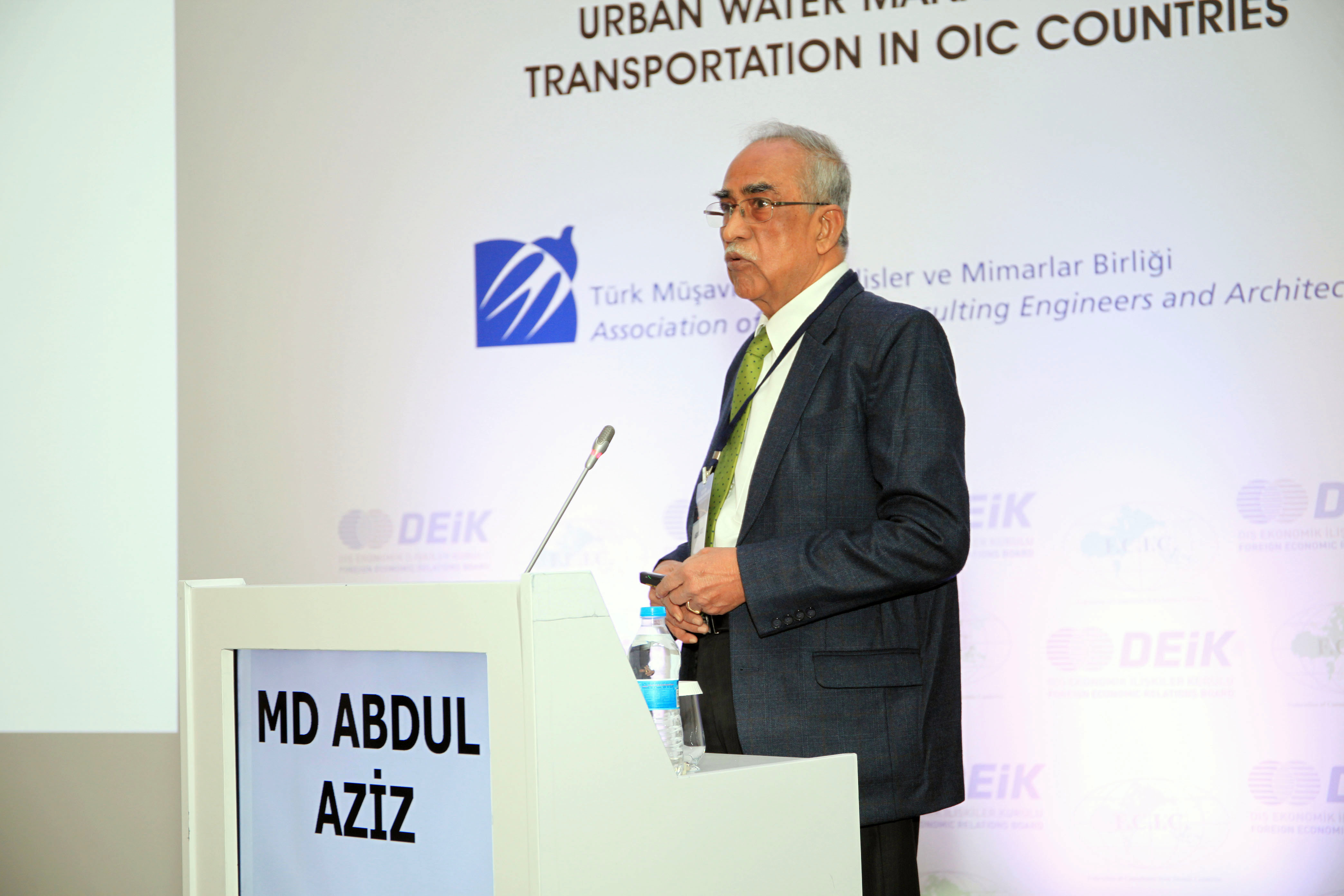 Mr M A Aziz, P.Engg, Managing Director, BCL Associates Ltd and Vice President, Region 6 of FCIC presented his paper " Risk Management in Transportation Sector Project Implementation: Country Experience in Bangladesh" at the IDB-FCIC Seminar held on 29-30 Nov 2019 in Istanbul. The presentation focused on major infrastructure projects including the Padma Multipurpose Bridge Project (PMBP).


SASEC Road Connectivity Project-II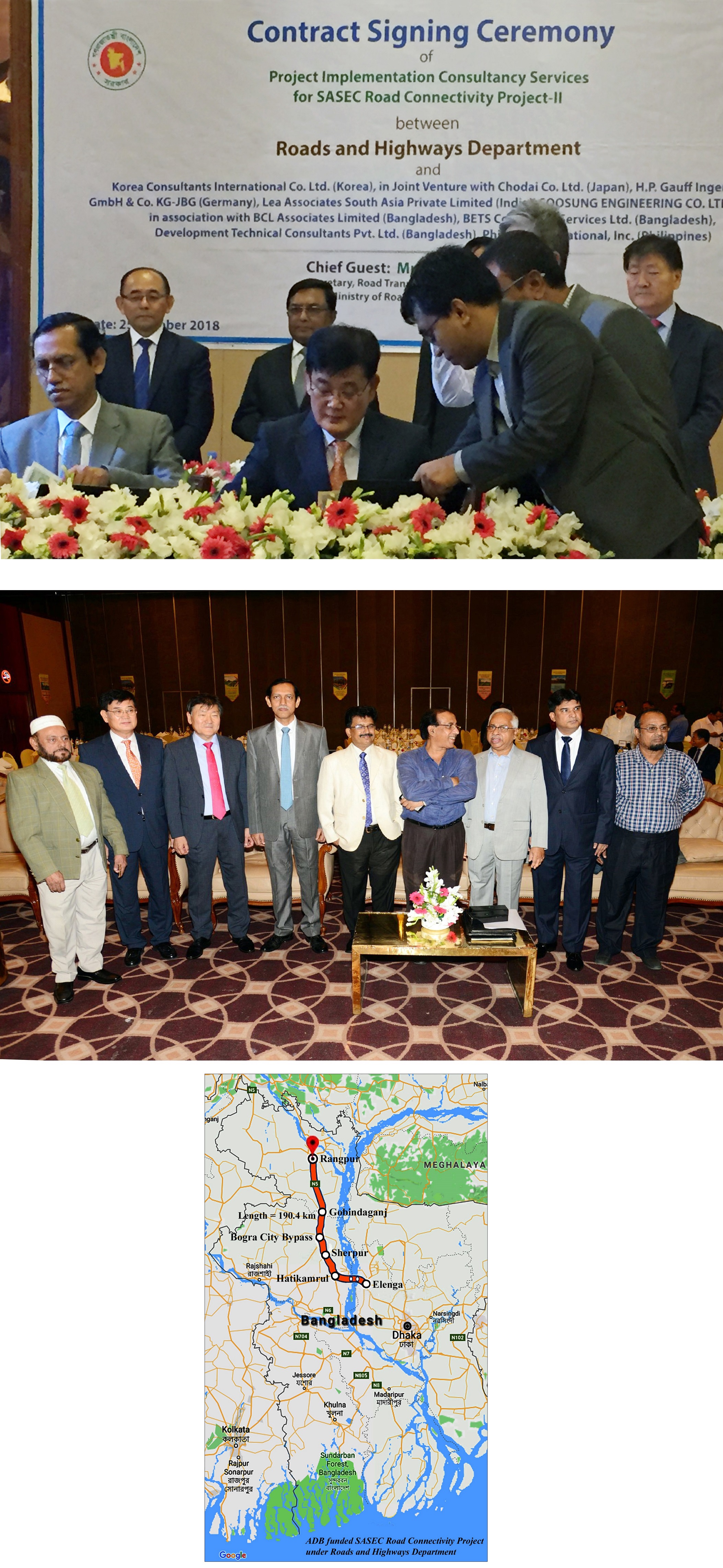 Roads & Highways Department (RHD) & Ministry of Road Transport & Bridges (the implementing agency) has signed the contract in a gala ceremony on 25 October, 2018 with Project Implementation Consultant (PIC) for implementation of this US$ 1420 million project under ADB funding.

BCL Associates Ltd. is the lead National Associate in the Consortium of the Consultants with about 75% of the National Professionals in the team for the largest ever Consultancy contract under RHD at BDT at a contract price of BDT 3,795.28 million, equivalent to US$ 45.72 million.

The consortium comprises Korea Consultants International Co., Ltd. (South Korea) as the Lead in joint venture with Chodai Co., Ltd. (Japan), H.P. Gauff Ingenieure GmbH & Co. KG -JBG (Germany), LEA Associates South Asia Pvt. Ltd. (India), SOOSUNG Engineering Co., Ltd. (South Korea) in association with BCL Associates Ltd. (Bangladesh), BETS Consulting Services Ltd. (Bangladesh), Development Technical Consultants Pvt. Ltd. (Bangladesh), Philkoei International, Inc. (Philippines).

Objective of the project is to enhance the Sub-Regional connectivity among the South Asian nations by providing accessibility through SASEC, Asian Highway, BIMSTEC, SAARC Highway Corridor and to provide accessibility to land ports and economic zones (EZ). Once completed, this Highway will provide better connectivity of 16 northern districts of the country to the capital city of Dhaka.

Project scope of work covers the following areas:

• Upgrading the existing two lane 190.40 km Elenga-Hatikamrul-Rangpur Highway to a 4-Lane Highway with Slow Moving Vehicular Traffic (SMVT) lane on both sides.

• Main components of the Civil Works Contracts include:

(a) Length of the Road - 190.40 kilometre
(b) Bridge - 26 Nos.- 1461.39 Metre
(c) Flyovers - 03 Nos.- 2635 Metre
(d) Railway Overpass - 1 No.- 411 Metre
(e) Steel Foot over Bridge - 11 Nos.- 397 Metre
(f) Box Culvert - 161 Nos.-1102 Metre

• In addition, the project includes Institutional Strengthening of RHD including establishment of the following:
(i) Road Research and Training Centre (RRTC) as RHD centre of Excellence for quality research and Human Resource Development and
(ii) Road Operation Unit for Overload Control, Road Asset Management and Safety operations.

Estimated completion of the project: 2021

Funding agencies: Asian Development Bank (ADB) and Government of Bangladesh.


Consultancy Services for Feasibility Study and Preliminary Design of Dhaka Subway
Bangladesh Bridge Authority (BBA) under the Ministry of Road Transport and Bridges signed a Contract on 2nd August, 2018 with the Consultants Consortium led by TYPSA of Spain where BCL Associates Ltd is the lead national partner. Total budget for the Consultancy Service is BDT 2194 million equivalent to US $25 million.

Under the Consultancy Services Contract, the four subway routes that will primarily be studied are:

(i) Tongi - Saidabad via Airport, Banani, Mohakhali – Farmgate – Gulistan – Jatrabari - Saidabad - Narayanganj Link Road;
(ii) Amin Bazar – Gabtoli – Shamoli - Asad Gate - New Market and University Area – Azimpur - Ittefaq - Saidabad;
(iii) Gabtali - Sainik Club – Natunbazar - Madani Ave.- Kamalapur - Sadarghat; and
(iv) Rampura TV Bhaban – Panthapath – Rayerbazar - Sadarghat.

The project will be implemented in 2 phases. On the first phase, the routes will be implemented at an estimated cost of about US $8.15 billion of which US $5.26 billion for route 1 and US $2.87 billion for route 2. Mr Kabir Ahmed, Chief Engineer, BBA and Managing Director of TYPSA (Africa and Asia Division) signed the contract in presence of the Honourable Minister of Road Transport and Bridges Division, Mr. Obaidul Quader. Prominent Engineer and National Professor Dr. Jamilur Reza Choudhury graced the occasion.

Once implemented, this project along with other ongoing projects will help administer safe travel of nearly 20 million people living in this capital city and reestablish efficiency in transportation system.


Message from Professor Jamilur Reza Choudhury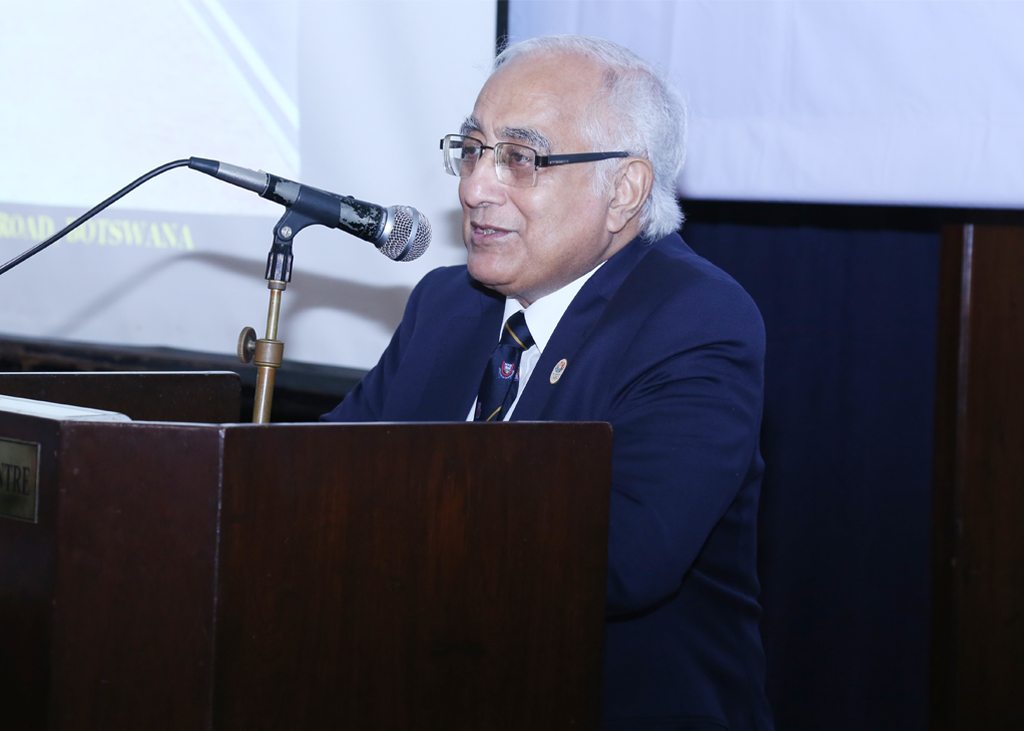 I congratulate BCL Associates Ltd on launching of their updated Web Page. I was happy to join BCL Associates Ltd celebrating its Golden Jubilee in 2015. Over the last half century, it has been involved in the design and construction supervision of some of the most challenging projects not only in Bangladesh, but also in other parts of the world. No other consulting firm in Bangladesh has been involved in projects in so many countries in Asia and Africa.

BCL is the only consulting engineering firm in the country to have introduced employee shareholding in the company and is the trailblazer among the consulting engineering firms with many laudable achievements in its 50 years of existence. The management and the founders of the firm deserve credit for their visionary leadership to make it. I wish the company success.

Professor Jamilur Reza Choudhury

National Professor